European equities markets were higher Wednesday as the energy sector saw gains following a significant gain in oil prices on Tuesday and banks also were mostly higher.
The FTSE 100 added 1.15 percent to 5,004.3 in London, while the FTSE 250 was up 1.13 percent to 9,137.05.
Oil explorer Cairn Energy (LSE: CNE) added 4.61 percent while BG Group (LSE: BG; NYSE: BG) added 3.79 percent on the 100.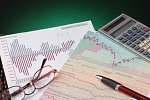 The biggest gainer on the 100 was British Airways (LSE: BAY; NYSE: BAB), which was up 4.98 percent, while travel agent Thomas Cook Group (LSE: TCG) gained 4.61 percent.
Miners were mixed, with the biggest decline in the sector coming for Lonmin (LSE: LMI), which fell 2.8 percent for the biggest drop on the 100, while over on the 250 gold and silver miner Hochschild Mining (LSE: OCH) added 6.71 percent for the best gain in the sector.
Yell Group had the best day on the 250, where the directories publisher added 20.31 percent.
A mixed retail sector was led by Sports Direct International (LSE: SPD), which added 11.48 percent on the 250.
The FTSE Eurofirst 300 was up 0.95 percent to 986.99 while the IBEX added 0.84 percent to 11,462, the CAC-40 was 1.28 percent higher to 3,707.69 and the Dax gained 1.69 percent to 5,574.26.
The automobile manufacturing sector was up as Renault (Euronext: RNO) had the best day on the CAC-40 with a gain of 6.93 percent followed by Peugeot (Euronext: UG), which added 5.86 percent.
Over on the Dax, BMW (FWB: BMW) was up 7.74 percent while truck maker Man (FWB: EDF1) was 5.26 percent higher.
Commerzbank (FWB: CBK) had the best day on the Dax, adding 11.92 percent.
Equities markets in the Asia-Pacific region were mixed on the session.
In Tokyo, the Nikkei 225 fell 0.78 percent to 10, 312.14 and the Topix index was down 0.69 percent to 939.84, but the Mothers market added 1.65 percent to 447.84.
Banks were lower on a downgrade for the sector from JPMorgan Chase, from "neutral" to "slightly bearish", while within the sector both Mitusbishi UFJ (TYO: 8306) and Sumitomo Mitsui (TYO: 8316) were reduced from "overweight" to "neutral".
Sumitomo Mitusi was down 2.7 percent while Mitsubishi UFJ dropped 3 percent.
Gains in oil prices Tuesday sent Japan Petroleum Exploration Co up 1.9 percent (TYO: 1662) while Inpex (TYO: 1605) added 3.9 percent.
Australia's markets also declined on the session as the Sydney Ordinaries fell 0.02 percent to 4,527.1 and the SP/ASX200 dropped 0.04 percent to 4,522.2.
The Straits Times Index was down 0.39 percent while South Korea's Kospi was 0.74 percent lower to 1,607.77, Taiwan's Taiex fell 0.87 percent to 7,250.72 and the Hang Seng dropped 1.04 percent to 20,851.04 in Hong Kong.
India's Sensex added 0.37 percent to 16,183.55 while the Shanghai Composite was up 0.54 percent to 2,946.26.
Wall Street was higher in early afternoon trade as the Dow Jones Industrial Average had added 0.69 percent to 9,562.94 at just before 1 p.m. in New York, while at the same time the Nasdaq Composite was 1.25 percent higher to 2,063.29 and the SP 500 was up 0.89 percent to 1,034.54.