Moodys Investors Service has cut Pakistans credit rating for the first time in nine years amid growing fear that the current spate of economic imbalances and political tension caused falling stocks.
Moodys cut the government bond ratings to B2 from B1, which equates to five levels below investment grade.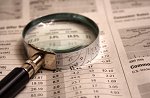 The country's financial position has been weakened by fiscal loosening and poor tax collection in the build up to the February elections, a situation which has still to be resolved.
The economic issues of the country are also mirrored in political tension and instability as the seven-week-old government is faltering as the coalition members lead by Nawaz Sharif and nine ministers, quit in the dispute over the reinstatement of judges who were previously sacked by President Pervez Musharraf.
Pakistans foreign currency rating was cut one level, and the benchmark Karachi Stock Exchange 100 index dropped 0.9 percent this year.
In June 2007, overseas investment in Pakistan reached a record $5.1 billion but this has subsequently fallen by 17 percent while FDO also declined to $3.48 billion in just10 months from $4.18 billion in April 2007.
The rupee has declined 13 percent so far this year, trading at a year low of 70.15 against the dollar yesterday.
Fiscal and monetary policy are still lacking direction and proper backing as Naveed Qamar has been appointed Pakistans finance minister after Ishaq Dars resignation even though the resignation has not been accepted by Prime Minister, Yousuf Raza Gilani.
This adds to the confusion and inefficiency of the government in dealing with its economic crisis.