European equities markets were higher Tuesday after Monday's declines.
London markets were up after reports that inflation held at 1.8 percent in July, although analysts still expect inflation to drop more this year.
The FTSE 100 was 0.88 percent higher to 4,685.78 in London, while the FTSE 250 added 0.97 precen tto 8,354.48.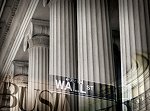 Energy-related engineering group Amec (LSE: AMEC) added 4.42 percent to turn in the best performance of the day on the 100, while other top gainers included insurers and hotels operators.
Most in the Real Estate sector saw gains but British Land (LSE: BLND) led decliners in the sector and on the 100 as it dropped 2.66 percent, while home builder Barratt Developments (LSE: BDEV) was the worst performer on the 250 with a decline of 3.52 percent.
British Land's decline came on profit-taking and after its CEO discounted rumors that it could be the target of takeover attempts.
Miners were mostly higher as well, but Lonmin (LSE: LMI) was down 0.22 percent, Aquarius Platinum fell 1.54 percent, and Vedanta Resources dropped 1.8 percent for the second biggest decline of the day on the 100.
The FTSE Eurofirst 300 was up 1.07 percent to 931.86 while the CAC-40 added 0.91 percent to 3,450.69, the Dax was 0.94 percent higher to 5,250.74 and the IBEX gained 1.04 percent to 10,708.30.
In the steel sector, Salzgitter (FWB: SZG) led gainers on the Dax with an advance of 4.34 percent while elsewhere in the sector, ThyssenKrupp (FWB: TKA; LSE: THK) was up 2.98 percent.
Volkswagen (FWB: VOW) dropped the most on the Dax, falling 1.23 percent, but over on the CAC-40 Renault (Euronext: RNO) added 2.73 percent.
Alcatel-Lucent (Euronext: ALU; NYSE: ALU; TYO: 6687) was the biggest gainer on the CAC-40, gaining 3.4 percent, while chip maker STMicroelectronics (Euronext: STM; NYSE: STM) turned in the worst performance of the day on that index, dropping 0.99 percent.
Most markets in the Asia-Pacific region were higher after Monday's significant declines.
In Tokyo, the Nikkei 225 added 0.16 percent to 10,284.96 while the Topix index was up a slight 0.01 percent to 949.66 and the Mothers market gained 0.08 percent to 455.22.
Traders were down on declines in commodities prices, with Mitsubishi Corp (TYO: 8058) falling 3 percent on the session.
On the other hand, Sumitomo Mitsui Construction (TYO: 1821) and IHI Corp (TYO: 7013) were up 13 percent and 0.6 percent respectively on reports that they will build a bridge in Vietnam.
In the electronics sector, Casio Computer Co Ltd (TYO: 6952) added 7.1 percent after Credit Suisse issued an upgrade on the computer maker from "under perform" to "outperform".
Other gainers in the region included the Kospi, which was up 0.21 percent to 1,550.24 in South Korea, while the Hang Seng added 0.84 percent to 20,306.27, the Straits Times Index was 0.85 percent higher to 2,567.72, the Shanghai Composite gained 1.4 percent to 2,910.88 and the Sensex added 1.69 percent to 15,035.26 in India.
In Australia, however, the SP/ASX200 was down 0.15 percent to 4,381.6 while the Sydney Ordinaries fell 0.28 percent to 4,385.9, and in Taiwan the Taiex dropped 2.05 percent to 6,789.77.
New York markets were higher in midday trade as the Dow Jones Industrial Average added 0.81 percent to 9,209.55 while the Nasdaq Composite was up 1.12 percent to 1,952.38 and the SP 500 had gained 0.92 percent to 988.75.
Gains were helped by quarterly reports from Home Depot (NYSE: HD) and Target (NYSE: TGT), after reports from each were better than expected although both saw profits fall in the quarter.
There was mixed news from the Commerce Department about home construction, as builders constructed 1 percent fewer new homes and apartments in July, but single-family home construction was up 1 percent in the month.