GPs have called a halt to the notion of chocolate being taxed in a similar way to alcohol and cigarettes although Dr David Walker actually the driving force behind the idea at a BMA Scotland conference in Clydebank.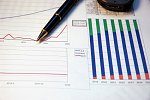 The benefits of the idea would be that the increase in tax duty would be used to deal with tackle weight-related conditions and the fight against rising obesity.
Dr Walker stated the fact that nearly one in four people in Scotland are obese a lack of physical activity and that the combination of unhealthy diet and portion sizes exacerbates the situation.
As part of the idea, chocolate has lost its standing as a special treat and by taxing it over the course of a few years perceptions will change.
This is notable given that 225g of chocolate which could be consumed very quickly although such a portion contains almost half the recommended daily calorie intake.
It is recommended that chocolate should be eaten in small amounts and on special occasions, although delegates at the Scottish Local Medical Committee Conference turned the plan down by 34 votes to 32.
The General Practitioners Committee chairman Laurence Buckman said that there is an improvement in eating habits due to education and that alongside legislation education in needed.